A river that winds lazily across wide plains. White storks nesting on chimneys. Picturesque churches and unique architecture. Lush green hills, lined with vineyards and mighty castles sitting among them. Thermal waters for relaxation and the juiciest Slovenian dessert. Welcome to Prekmurje region in Slovenia!
The Prekmurje region lies in the northeastern part of Slovenia and it is named after a Mur river. A literal translation of its name means "over the Mur region" – er, and it is exactly that – it lies "on the other side of the river", in the "chicken head".
Wait, what?
Yep, you've read that right. Slovenia has the shape of a chicken. You don't believe me? Open Google maps. (yeah, right now, I'll wait).
See it? I told you so. 🙂
So, even though Slovenia is small, Prekmurje region is its most remote part, if considering Slovenia's capital Ljubljana as a center. Therefore it is often overlooked due to more "popular" attractions in Slovenia like Lake Bled or Piran (er – but they are beautiful, so go there as well😁).
But hereby I dare to claim that Prekmurje is one of the best places to visit in Slovenia and should totally be added to your itinerary!
We spent a few weeks there (no really – weeks!) and still didn't manage to see it all!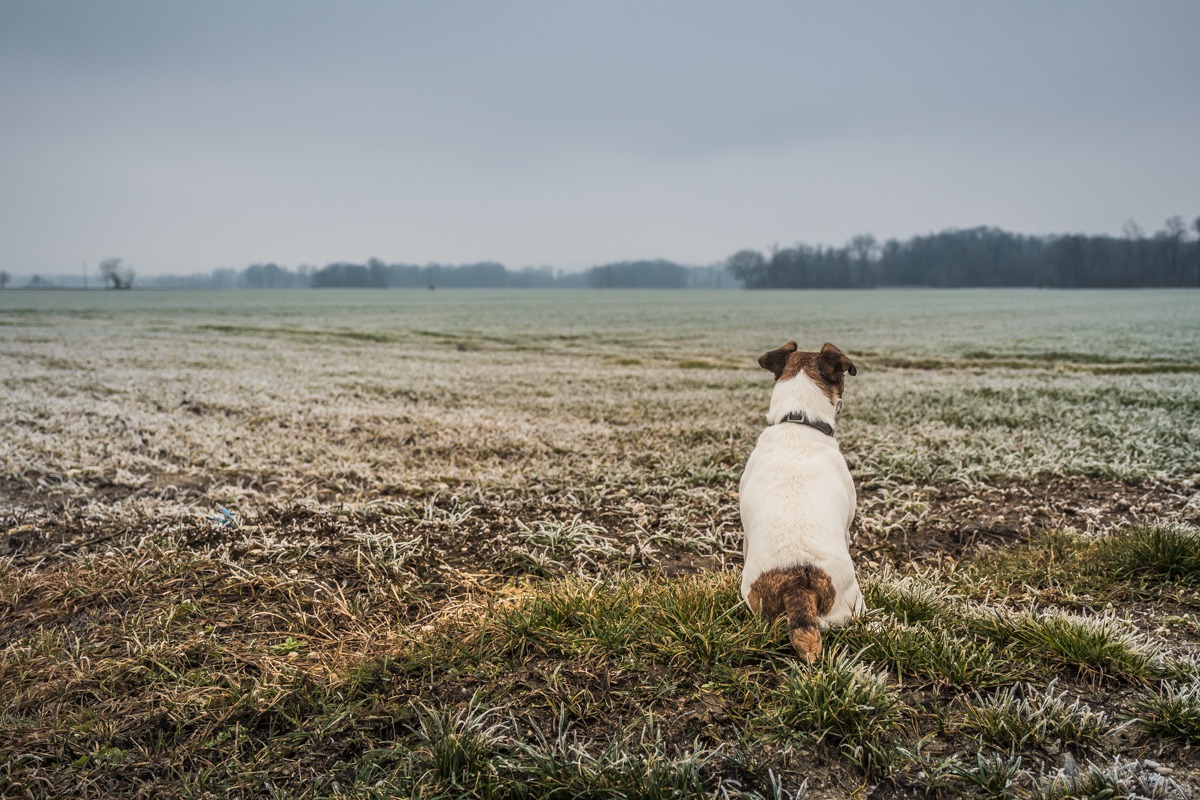 HOW TO GO TO PREKMURJE REGION
I have good news for you! As Prekmurje region lies in the northeast part of Slovenia, you can easily reach it from several directions.
FROM LJUBLJANA SLOVENIA
From the capital of Slovenia, Ljubljana, there are several ways to go to Murska Sobota:
BY CAR – Murska Sobota lies 110 miles northeast of Ljubljana and the most convenient way to explore Prekmurje region (and Slovenia) is certainly by car. It's possible to rent a car directly at Ljubljana Airport and the prices start at approx. $20/day. Check out Rentalcars.com to find the best options.
BY BUS – There is a direct bus from Ljubljana to Murska Sobota. One way ticket costs approx. $15 and the ride takes 2,5 hours. More info here.
BY TRAIN – It's possible to go to Murska Sobota by train as well. This will take longer  – around 3-4h, and the price is between $12-15. Check out Slovenian railways website for more info.
FROM GRAZ OR VIENNA, AUSTRIA
BY CAR – Vienna is 140 miles away from Murska Sobota and Graz only 60 miles.
BY BUS – Coming from Austria, you'll go off the bus in Maribor and then take another bus to Murska Sobota (or another town in Prekmurje region). Check out Flixbus or Nomago Intercity buses for tickets to Maribor.
BY TRAIN – The trains from Austria will take you to Maribor where you will take another train to Murska Sobota.
FROM ZAGREB, CROATIA or BUDAPEST, HUNGARY
BY CAR – Zagreb is 90 miles away from Murska Sobota. Budapest is slightly further away from Prekmurje (approx. 180 miles), but it's still convenient if you plan to include Slovenia on your road trip around Europe.
BY BUS – Check out Flixbus & Nomago Intercity for tickets to Maribor. It's also possible to go from Zagreb directly to Lendava.
BY TRAIN – Coming from Budapest, you'll have to switch trains in Hodos, Slovenia (and take another one to Murska Sobota). From Zagreb, it's best to go in the direction of Ljubljana and then to Murska Sobota.
WHERE TO STAY IN PREKMURJE REGION
When exploring Prekmurje region, you can either base yourself in one of the touristic towns and go on daily trips or sleep every day at a different place.
Here are some of our suggestions and you'll find more further in the article:
Guest House Tara, Moravske Toplice
Hotel Strk , Murska Sobota
Apartment under the castle, Lendava – we stayed here for a week and loved it!
Boutique Hotel Sun House , Banovci –  bit further away and on the expensive side, but totally worth the splurge!
30 THINGS TO DO IN PREKMURJE REGION
Map of Prekmurje region – things to do
AROUND MURSKA SOBOTA
1. Castle Murska Sobota and Pomurje museum
It may be best to start exploring Prekmurje at the Pomurje Museum *, located in Murska Sobota Castle!
---
Why Pomurje Museum? Because the Prekmurje region (remember – on the "other side" of Mur river) is part of Pomurje Region, which covers land on both sides of the Mur river 🙂
This article focuses (with two exceptions) on Prekmurje.
---
The exhibitions in the museum take you through the history of the area from prehistoric times to the present day, and frankly, it is one of the museums in Slovenia that impressed me the most. Remains and excavations thousands of years old, a baroque hall, talking dolls, traditional clothing, and furniture. Er – and you may be surprised when you'll see what kind of bras women on Slovenian magazine cover wore in 50's. 😂
Instructive and interesting and surely not to be missed! The museum I mean, not the bra.
Entrance fee: usually $4, currently free admission!
You can find more info about the museum here.
2. Evangelical Church in Murska Sobota
If the above museum is one of my favorites, I was also impressed by the appearance of the neo-Gothic Evangelical Church, which stands on the other side of the park in Murska Sobota. Even if you are not a fan of sacral art – the buildings in Prekmurje are so picturesque you'll just wanna stand there and keep taking photos.

3. Expano Pavilion and Sobota Lake
It's impossible to miss Expano Pavilion from the highway!
The futuristic building, located by Sobota Lake, contains a projection hall where you'll be able to travel through the Pomurje region and time with the help of 3D projections that are all around you. In Expano, you will also find a tourist information center (so it's good to stop there before exploring the region), a shop with Pomurje products and souvenirs (You'll want to have them all, I promise) and a café with a lake view. There's even a playground for kids (and, er – for slightly bigger kids. No, I'm not talking about myself, surely not.) where you can test your motor skills.
More about Expano can be found here.
4. Rakičan Mansion
A beautiful mansion that I first visited last fall when my friends and I went there for a rock concert. The ambiance was superb – a courtyard with arcades, and a huge bonfire in the middle, which really conjured up a magical atmosphere at night.
Yep, it's possible to sleep here!
Of course, the mansion is also worth visiting during the day – it is surrounded by a park, and in it, you'll find a café and the equestrian center with extremely cute horses (I wonder who their hairdresser is, cos man, their hairstyle is faaaaboulus).
The center offers riding lessons (by prior arrangement), and it is also possible to arrange a guided tour of the mansion. More information can be found here.
ALONG MURA RIVER
5. Babič's Mill on the river Mura
The Mur river was important for the water mills in the past and you can visit a water mill that still operates today.
---
Er – ok, technically the mill it's actually not in Prekmurje region since a part of it stands on "this side of the river", which is called Prlekija (the second part of Pomurje region). But's since it's one of the most iconic buildings in Pomurje and you'll want to visit it – I've sneaked it on the list 😁
---
Babič's mill on the Mur river is a Pannonian combined floating mill – the mill house is on land and the water-powered wheel is on the river. It was destroyed three times, but the family did not give up, they restored it over and over again, and you can still buy flour and mill products in it today.
6. Beekeeping Museum Tigeli
Let's cheat a bit more and stay a little longer on the Prlekija side – because if you are in the vicinity, then make sure to stop in Zgornje Krapje village, where there is a beekeeping museum. In the beautifully laid out garden, which looks like something out from a fairy tale, there is a museum, a shop, and a beehive of octagonal shape, which is unique as such and protected as an ethnological monument.
In the one-hour conversation with Mrs. Tigeli, I probably learned more about bees than ever before – but of course, I couldn't do without tasting honey and liqueurs.
Btw, if you ever find yourself in Prekmurje in December, surely stop here – it's gingerbread time! 😀
Here you can find more information about the museum.
7. The Island of Love in Ižakovci
Ok, let's go back across the Mura river!
If you are thinking of a romantic trip, then one of the must-see attractions in Prekmurje is the Island of Love. It almost can't get any more romantic, just look at the photo below. Love comes in all shapes and forms 😉
The river Mura formed a natural island, which was a lover's hideaway already for the noblemen living in the nearby castle.
Well, TBH, when I visited the island in January, it was more an island of ghosts than lovers, and it was kinda spooky. 😀 But when the spring kicks in, it's a popular place to come to.
Here you will find another floating mill and a traditional cable ferry that can transport you from one bank of the Mura river to another. Oh, and there's a big, cheesy-looking heart for taking pictures.
In August, Bürja Days take place here, when old handicraft traditions are being presented.
8. Castle Beltinci
If you are interested in history, then stop at the baroque Beltinci Castle, which is located a few kilometers away (in Beltinci). In it, you will find artifacts from the old pharmacy, an exhibition about a noble family that lived here and the countess' salon.
Oh, and not to forget – in the castle tower there is a cafe, where you can indulge in the traditional Prekmurje layer cake!
9. Lavender fields, Bakovci
So, you thought you gotta go to Provence in France to see lavender fields? Aaah, wrong – we have them in Slovenia as well 😀 Perhaps they aren't as vast as the ones in France, but if you're in Prekmurje region in June or July, don't forget to make a stop in the Bakovci village and take a stroll around these gorgeous flowers. Make your own bouquet, treat yourself with lavender etheric oils, or fill your belly with a lavender pancake.
(Website: Bakovka.si)
GORIČKO
Prekmurje consists of flatlands and a few hilly areas, Goričko being the biggest of them. Where it is? In the brains of the chicken. 😀
10. St. Martin Church in Martjanci
The charming Gothic church is located along the main road between Murska Sobota and Moravske Toplice.
Art lovers – an obligatory stop! Why? The church is known for two things – the marble altar is the work of our biggest architect Jože Plečnik, and among the frescoes in the church is the image of John Aquila (our Gothic artist), which represents one of the oldest European self-portraits.
11. Moravske Toplice
It's a spa time!
Moravske Toplice are a place to rejuvenate! A small town features two thermal parks – Terme 3000 and Terme Vivat. While Terme 3000 is great for children, as they have a bunch of slides, Terme Vivat is ideal for a romantic relaxation in saunas or Sunday pampering with friends. Been there, done that. Several times. Could do it on a repeat every other weekend. (Anybody willing to buy me a yearly ticket?!) 😊
GOOD TO KNOW: You'll find more tourist info about Moravske Toplice and tourist attractions in Goričko here.
---
PRO TIP: If you plan to spend several days in Prekmurje region (I hope you do!), Moravske Toplice offer a variety of accommodations. Check out the hotels Terme Vivat or Terme 3000, Panonska vas villas , or choose among other places in Moravske Toplice.
---
12. Chocolate shop Passero
Not far from Moravske Toplice in Tešenovci village, you'll find a chocolate shop Passero. I'd like to tell you their pralines and chocolates make a wonderful gift, but I'm pretty sure you won't be able to resist and you're gonna eat it all by yourself. Speaking from the experience, of course. Make sure to try chocolate with poppy seeds and the one with buckwheat seeds!
And, it gets better – Passero Estate doesn't feature only a chocolate shop! It's possible to stay in their Farmhouse Inn, a Farmer's shop with local specialties and a winery!
13. Pottery village in Filovci
This open-air ethnological museum displays two indigenous Pannonian thatch-roofed houses – a Potter's House and a Culinary House, where can see a traditional "black kitchen". You'll learn about the art of pottery and you'll be able to test your artistic capabilities by painting ceramics.
14. Gingerbread workshop, Ratkovci
Not only with the pottery, but you can also put your skills to test by making a traditional heart-shaped gingerbread as well.  The Celec family in Ratkovci preserves the tradition and their recipes have been passed down through generations.
If you have a sweet tooth, that's a place to be. Oh, and if you're a sucker for cute hearts that say I love you – well, then it's a must.
Me? Naah. Not at all. Why would you think so?
15. Magda's house in Filovci
In Filovci there is another cute L-shaped Pannonian house – Magda's house, which is more than a hundred years old and it's important for the cultural heritage of the region. By prior arrangement, you can see the inside of the house with traditional furniture.
16. Church of the Ascencion in Bogojina 
Well, here's the thing – Plečnik was quite active in Slovenia! A result? We can admire a lot of his work ( I mean, Ljubljana is sometimes called Plečnik's Ljubljana for a reason :D).
This unusual church with a rounded tower was built after 1920 on the base of old Romanesque church from the 14th century. While it is interesting from the outside because of its unique bell tower, the interior is perhaps even more unique – a wooden ceiling is decorated with traditional pottery!
Um…even if no one is around, the church is not closed. Just move the wooden door and step inside – it says you can. It also says not to take selfies if you happen to think of such a ridiculous idea. I have to say that for the first time in my life I was standing completely alone in an empty church and er – it was kinda spooky! 🙂
17. Bukovnica Lake
By the Bukovnica Lake, there is another attraction in the Prekmurje region –  Dobrovnik Energy Park. The energy points (as many as 26 of them) that are supposed to have healing properties, but I might advise you to perhaps visit them in the warmer months. In January, when I was sitting on the benches, all I felt was my butt getting colder every minute 😛
Nearby is also the chapel of St. Vid and spring – the water in it is supposed to have healing properties as well.
If you're not interested in such stuff (I am – but in summer!), a walk around the pretty lake is an option for you. Besides, there's an adventure park next to the lake as well, which is especially great for children and families.
18. Ocean Orchids Tropical Garden
Tropical garden in Slovenia? Yep, exactly that!
Although Ocean Orchids is best known for the production of the Phalaenopsis (moth orchids) that are sent even to the Vatican, in addition to the production plant, they constructed a tropical greenhouse. A touch of Bali in Slovenia? You bet it is. 😉
In the tropical garden, you can walk among plants such as cocoa, banana, avocado, flamingos, carnivorous plants, and a bunch of colorful orchids. One of my favorite attractions of Prekmurje! Orchids are on sale, of course, and it's hard to hold back from taking them all home.
Admission: $5 per person, with a  $2.5 credit back if you buy an orchid
More information here, and a bunch of pics below.
19. St. Nicholas Rotunda in Selo
Remember when I wrote that sacral architecture in Prekmurje is indeed special? Er – and this comes from someone who is not THAT MUCH into art! 😀
Rotunda is probably the most charming church in Prekmurje. The rotunda is – as the name suggests – a round church with Romanesque architecture and frescoes inside. The key can be obtained in the house across the road, but you can peek through the door anyway.
Sure, sure – cameras out! It's surely that insta-perfect spot. No, I didn't take a picture with me in front of it. Wanted to capture Nano. He wasn't cooperating. But anyway, even without insta-perfect photos, we'll be thrilled if you'll low-key stalk us on Instagram!
Oh, and another little detail – you can get married in this church as well. You know, in case if anybody was wondering.😉
20. Tourist farm Mali Raj, Goričko
How do you feel about hanging out with fluffy alpacas?
Yes, I said ALPACAS! 😀
At tourist farm Mali Raj (Little Paradise) they have sheep, goats, donkeys, and – alpacas. Hang out with the animals, help to feed them and if you ever get bored (like that's possible at all, right?), there's more to do – unwind at the beautiful property (they offer accommodation as well), relax at their pool and try their cheeses and other home-made products.
21. Castle Castle in Goričko 
The largest castle in Slovenia, built by the Knights Templar, is located right at the top of the chicken head. Its name may not be the most unique (ok, it's the least unique ever :D), but this "house" has as many as 365 rooms! Can you imagine that your home is so big that you can sleep in a different room every day of the year ?! Damn.
Well, there really aren't 365 rooms available at the moment, but you too can feel like a real prince/ss – you can spend the night in the castle and you can have it almost to yourself (only a few rooms are available). Okay, I'm in! (and I hope it's not hunted lol).
Otherwise, you can visit castle to see the handicraft and an ethnological collection, and there is also a round wine cellar and a preserved old kitchen (tastings are possible by prior arrangement!).
And yes, you can get married here as well. 😀
Not far away from the castle, there is also the crypt where the castle lords were buried (until it was plundered after WW II).
Good to know: the castle is closed during the winter months (Nov-Feb)
22. The Vulkanija Adventure Park 
Vulkanija Adventure Park is great for family fun. But – big children welcomed as well! 😉 You'll learn about the power of volcanoes and the geological processes that shaped the Goričko region. A cute giant mole called Oli will tell you all about it and show you the explosion. 🙂
More info available here.
AROUND LENDAVA
23. Lendava Castle
Right at the beak of our geographical chicken lies a small but interesting town Lendava, above which a castle rises at the foot of Lendava hills. Its records date back to the 12th century (yes, it really is old!), but after World War II the walls were unfortunately demolished. Today, the castle houses a museum (with weapons, traditional textiles, maps, ..) and a gallery.
You can find info about opening hours here.
24. Museum of bourgeoisie, printing and umbrella manufacturing
I know, a slightly unusual name!
On the main street in Lendava (below the castle), you will find a small museum of the Bourgeoisie, printing, and umbrella manufacturing housed in an old townhouse. I could only peek inside through the windows because during the winter (Nov-Feb) the museum is opened only for previoulsy announced groups, but otherwise, I would definitely pay a visit. I mean, how many of you can say they've been to the Umbrella museum? 😊
More info about it here.

25. Synagogue Lendava
The Jewish community in Prekmurje contributed a lot to the development of this area. In fact, they were the ones who were manufacturing umbrellas and their umbrella factory was the first one in the area of the former Austro-Hungarian monarchy.  In the synagogue, you can see an exhibition about the Jewish community (but prior arrangement is required – it's best to check with the Lendava Tourist Office ).
26. Concert hall Lendava
Across the synagogue, it's impossible to miss one of the most beautiful buildings in Prekmurje region – a theater and concert hall. I actually thought it's a church at first!
27. Vinarium Lendava
A must-see attraction in Prekmurje region!
Vinarium Lendava is the highest watchtower in Slovenia that can be found at the top of Lendava hills and in good weather, you can see the landscapes of 4 countries at once!  You can reach the top by elevator or by stairs and when you'll get tired of taking photos, just descend back down…straight into a café. 🙂 Cake & wine it is!
Psstt, not far from the Vinarium, you can find one of the "love benches", a wooden bench with the heart-shaped hole, (just check out Bled on Instagram and you'll know what I'm talking about). Find it, that tag us in the Instagram stories so that we will know that you succeeded! 😀
A Vinarium website with info about opening hours and prices: Vinarium Lendava.
28. Wine Road Lendava
Yasss, time for some delicious treats! Wine Road in Lendava is the most eastern touristic wine road in Slovenia and will take you from the Lendava town to Lendava hills, with pit stops in wineries and at tourist farms.
Just make sure you don't "drink & drive"!

29. The chapel of Holy Trinity with a mummy
Above Lendava you will find a small white church with a beautiful view of the Lendava hills. It is special because you can (with prior notice) see a mummy in it – in a glass coffin lies the natural mummy of the castle commander from the time of the Turkish invasions. Legend has it that he died while trying to escape the Turks, but his horse stumbled and fell. Well, and others say he died of natural death at his castle. Anyway, mummy is really well preserved!
30. Thermal park Lendava
Yet another thermal park in Prekmurje region! It features indoor and outdoor pools and a small sauna complex.
During the winter, the water seemed a bit too cold for me, buut hey – I'm also that person who doesn't even begin to sweat after 20 min in the sauna😁. And I'm sure I wouldn't be cold during warmer months.
You can sleep in the hotel, apartment houses (that's where we stayed in) or at a campsite – you can see more about the accommodation here.
---
Do you enjoy a spa? (of course you do). In this case, visit Podčetrtek in Slovenia where Wellness Orhidelia is located, which was rated several times as the best wellness in Slovenia.
---
WHERE TO EAT IN PREKMURJE REGION
Hotel Zvezda, Murska Sobota
Hotel Zvezda in Murska Sobota is a building with historical significance – from the balcony on the first floor, in 1919, the independent Mur Republic was proclaimed (which lasted for a week but had significant importance for this region). Nowadays the building is a hotel which features a restaurant and a bar. They brew a few of their own beers as well, so you can imagine why this was an obvious stop for us.
Otherwise, a traditional Prekmurje dish, bograč – is delicious there as well!
Gourmet Kodila
Vegans and vegetarians – please skip, this one won't be for you. But if you like meat – don't miss this steak house in the Markisavci village! Er – Bojan thinks that eating there is one of the best things to do in the Prekmurje region.
On the ground floor of the typical Prekmurje house, there is a shop where you can try and buy different traditional Prekmurje hams and cracklings. And on the second floor, you'll see how smoked meat is done and there's a stylish indoor-outdoor restaurant with top-notch service and yummy food. Totally recommended!
Rajh, Murska Sobota
Now, we haven't been there yet – but Rajh was rated as one of the best restaurants in Slovenia. No further explanation needed 😀
K Rotundi, Selo
In the close proximity of Rotunda Church, there's a famous restaurant K Rotundi, where they serve traditional local food. What's also great here? Prices! 😉
Pizzeria Perunika, Moravske Toplice 
If you're into pizzas (who isn't?) – theirs are yummy. But, what's even more important – their Prekmurje layer cake it's supposed to be the best in Slovenia. And we couldn't agree more!
Čuk Wine House, Lendava
In Prekmurje you'll find many tourist farms where you'll be able to try local specialties and wines. I really loved their red wine, that's why I'm recommending this one! 🙂 Check out their wine tasting offers.
Italian restaurant Bella Venezia, Lendava
I know, I know – we are in Prekmurje region in Slovenia, not in Venice. Buuut – I can't go without recommending this place. The interior is amazing, tiramisu delicious and their steaks…oh, my. I am in love. I've seen a few negative comments on TripAdvisor about the service, but I gotta say our experience was the opposite (on several occasions) – it was outstanding.
Have you ever been to Prekmurje region in Slovenia? Or, more importantly – have I convinced you it's totally worth visiting?! (I won't accept no for an answer 😀 )
And when you go – shot us a message so we can feature you in our stories on Instagram! 🙂
Happy Vagabonding!
Pin this for later!